Earn attention. Be easy to find. Create loveable content.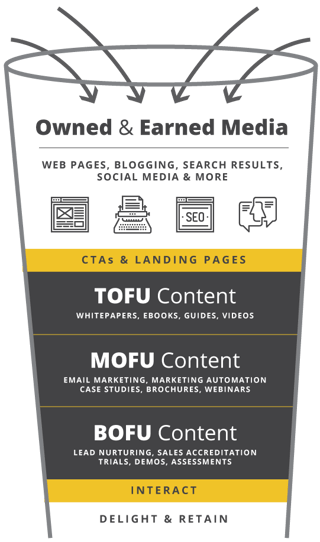 Inbound marketing refers to marketing activities that bring visitors in, rather than businesses having to go out to get prospects' attention. Inbound marketing earns the attention of customers, makes the company easy to be found, and draws customers to the website by producing interesting content.
Inbound marketing is promoting a company through blogs, podcasts, video, eBooks, newsletters, whitepapers, SEO, physical products, social media marketing, and other forms of content marketing which serve to attract ideal customers (your business personas) through the different stages of the buyers journey
We provide a full funnel approach inbound marketing service that will attract, convert, nurture and close ideal customers in a systematic and scalable process.