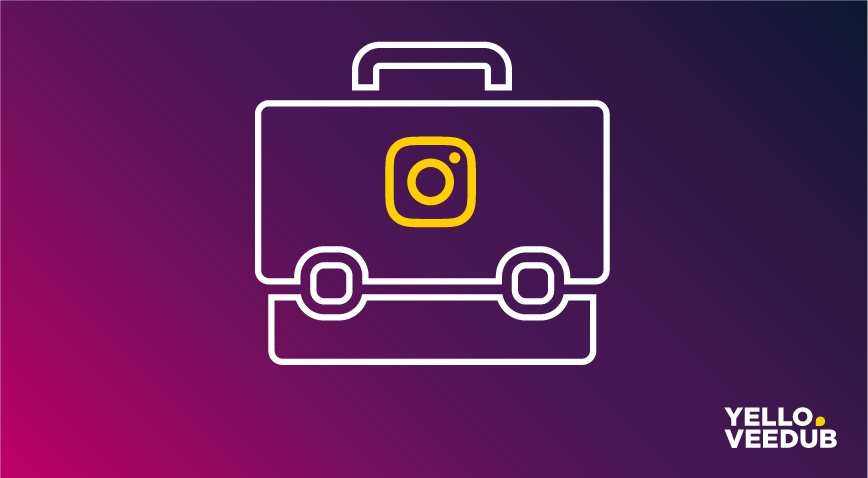 In 2016, Instagram launched a new option - converting your instagram into a business account. Fast forward just over a year and a half, and Instagram have 25 million business accounts. Why have so many people converted to business accounts? Well, Instagram report that over 80% of its 800 million monthly users follow a business account, while 200 million daily active users visit a business profile every day. Interestingly, two thirds of visits to a business profile come from those not actually following that business. So it would seem that having an IG business profile would be useful to any business. It is also worth noting that advertising on Instagram has also increased - with two million monthly advertisers, a 100% increase in six months.
So what benefits are there for your dental practice to having a business account? Do you have to spend money advertising on Instagram to see those benefits? Is there an argument to staying with a personal IG profile? The answer to that question lies in understanding the pros and cons of each type of account, how you plan to use Instagram and the goal of your account.
With 25 million businesses signing up in less than eighteen months, it stands to reason there are a number of benefits to converting to a business account. Some of these benefits are related to how much you invest monetarily and on a time basis, but there are some basic instant benefits for all business profiles.
Contact Button
This is how an Instagram user can tell if a profile is a business profile - you will be given the chance to include contact details on your profile. This can be an email, phone number or directions. This makes it instantly easier for a potential patient to locate your practice, make an appointment or get in touch with more questions. As this is a feature only available to business profiles, it has also informally become a mark of trust in a profile wit IG users. Having an immediate means of contact is a sign that a business profile is genuine, accountable and trustworthy.
Analytics Tool
This is a benefit to you as a business user and won't be seen by other users. Rather like Facebook Insights, Instagram have a suite of analytics tools that you can access when you convert your profile to a business account. This means you can see in much more detail how well a post is performing - more than just likes and comments, the analytics tool can help you see:
Which posts perform better than others - so you can see what kind of content your followers are looking for

What time of day it is best for you to post

The demographic engaging with your profile - are they your target patients?

Are people clicking through to your website from certain posts?

Who is visiting your profile - this includes those who like your profile and those who don't yet - what is attracting them and are they converting to potential patients?
Being able to gather all of this information over time will help you as a practice to understand the kind of content you can share to get your prospective patients' attention.
Insta Stories - Add Links
Instagram Stories have fast become a popular tool on Instagram with 250 million Instagram story users worldwide, both with personal and business profiles. Instagram Stories allow users to upload content created within 24 hours for a period of up to 24 hours on their 'story'.
If you are a business Instagram account with 10,000 or more followers you can now add links to your Insta stories. Instead of directing your users to your homepage to click a link to your practice site, or to book an appointment, you can use this feature. Users are simply directed to swipe up and will be automatically redirected to the link you choose. This is a great way to engage patients with offers, such as teeth whitening or smile makeovers, and is the first time Instagram have offered a direct link from a post to an external site.
You do have to have more than 10,000 followers currently to get this advantage of being a business profile.
Instagram Advertising
As with Facebook, business pages on Instagram can boost posts and create bespoke adverts, which can also be tracked through analytics. If you are looking to pay for advertising and extended reach this is a great way to reach a specific audience.
What Do You Want Your IG Business Account To Achieve?
Understanding if a business IG account is the right choice for your dental practice starts with clarifying what you want your IG profile to achieve. If your IG profile is a part of your marketing plan - whether to increase followers, raise awareness in the local area of your dental practice, drive engagement with new and existing patients, or even making sales - then there are obvious benefits to having a business profile. The analytics and the authority of having a business profile can help you to increase engagement and build a solid presence on Instagram.
So, that leads us to the question of why anyone would shun the business IG profile. Is there an argument for your dental practice to stay as a personal profile? Are there any benefits to this approach? And do you lose anything by choosing to go for a business profile?
The Benefits of a Personal profile that you don't get with Business IG Profile
Organic Reach
This is an issue that there are lots of conflicting views about - does your organic reach go down when you switch to a business profile? The answer is - it's not that simple.
If you google this issue, you will see that some people report a drop in organic reach once they made the switch to a business profile. Which would seem to suggest that if you aren't willing to pay for advertising, then a business IG profile is a bad idea. However, the trouble is, that it isn't that straight forward. Depending on when people have switched their profile and the changes in algorithms across Instagram, what the user is posting, video content has naturally seen an increase in engagement for example, it is hard to just say that organic reach is down for one specific reason.
Equally, many others report that business pages that get a lot of engagement have kept up their organic reach. Like Facebook, Instagram prioritses posts that users engage with, so the focus should always be on creating great content that your followers will want to like, comment on and share.
Connecting With Multiple Facebook Pages
If you convert to a Business IG profile, you will lose the ability to connect multiple Facebook pages. Instagram business profiles can only link to one Facebook profile, whereas with a personal profile you can link to as many Facebook pages as you like.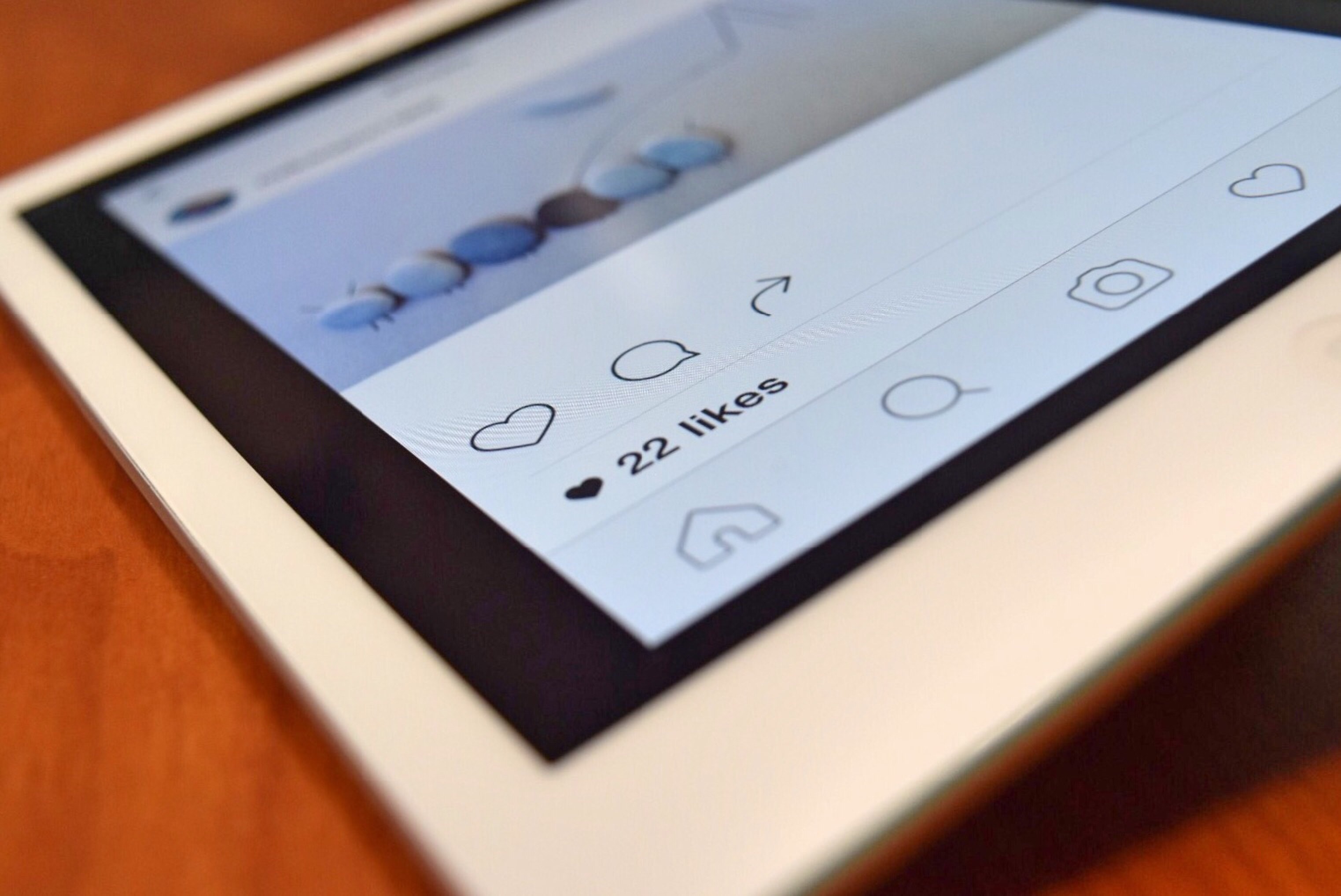 The Personal Touch
Social media is a pretty unique phenomenon. In fact, so are each of the platforms. They all have their own unwritten rules, partly down to their unique original designs and purposes. And fans of each platform respond to accounts, business and personal that respect those rules. For example, Facebook fans love Facebook because you connect with friends, can choose to share content purely with those friends or with a wider audience and can interchange between the two easily. Twitter fans love the interaction between strangers, that you can hear from and have conversation and debate with other humans who you may never meet. Whereas Instagram fans love Instagram because they get a window into another person's life - often the personal and professional - the curated, voyeur-like aspect of Instagram was one of its initial successes. This is reflected in the most popular post ever, on February 2018 - with 16.8 million likes, Kylie Jenner announcing the name of her first child, with a picture of the baby.
So if you are personality-based brand (like a blogger or Instagram influencer) and feature both personal and business content on your account, sticking with a personal account may be better, as your followers may engage with your account more than if you limit your content to just business posts. Some of the most popular IG accounts in the dental profession are personal accounts, and focus more on personal posts than business posts.
Should I Go For A Business Instagram Profile Or Not?
If you don't intend to use any of the features that come with a business profile, then it makes more sense to stick with your personal Instagram account. The flip side is if you do intend to use any of those features, you will need to switch to a business account.
Some examples of popular dentist Business IG accounts:
@DigitalSmileDesign

showcases the fast paced world of dentist-trainer, Dr Christian Coachman and his team who deliver educational events around the world, specialising in smile design. The images posted are a combination of upcoming event flyers, video clips and updates from the events, including selfies of Christian with even participants.

https://www.instagram.com/digitalsmiledesign/
@drsamsaleh

is an international cosmetic dentist based in Beverly Hills, USA and London, UK. Dr Saleh combines before and after smile photos, with very brief explanations of treatments, with more personal photos of his family and life outside the practice. This gives followers the opportunity to engage both with his work and also him as a person, which is important for gaining trust.

https://www.instagram.com/drsamsaleh/?hl=en
@thedentalpage

mainly posts video content of treatments. This page is slightly different to the last as a lot of the content are reposts, credited to the original poster, but also is a personal dental blog of Dr Mackie.

https://www.instagram.com/thedentalpage/
@dr_miguel_ortiz

specialises in dental photography, sharing a unique insight with extreme close-ups of teeth and treatments. Dr Ortiz uses his unique position to be able to share a different side of dentistry and has built up a following from these posts.

https://www.instagram.com/dr_miguel_ortiz/
@dentistsinging

is what he says - a singing dentist! This funny, charming and unique account is a professional dentist who records parody songs about oral health. With 2.6 million views on his parody, Save Your Teeth, although this may sound funny it is also doing an amazing job of educating people about dental and oral health. Whilst the singing dentist is a qualified dentist and does post about his work, he has chosen to keep the informal nature of a personal account.

https://www.instagram.com/dentistsinging

It's interesting to note that all of these accounts feature personal photos as well as dental treatments but all have the theme of being professional business accounts. They are easily contactable thanks to the contact button so new and existing patients can make instant contact.
You Can Switch Back Easily
If you are still unsure about making the switch to a business profile, the good news is you can easily switch back from a business profile to a personal IG profile. So why not try making the switch for a month? You can try out the analytics, maybe even boost an ad or two and decide if the Business Instagram profile is right for your dental practice.
Get A Complete Picture
While Instagram and other social media platforms have the potential to be great tools for inbound marketing for your dental practice, they aren't a substitute for a solid, unique in-plan for your dental practice. If you want to see real growth in engagement to grow your business, find out how you can get a full picture of your digital marketing and online footprint with an Inplan: