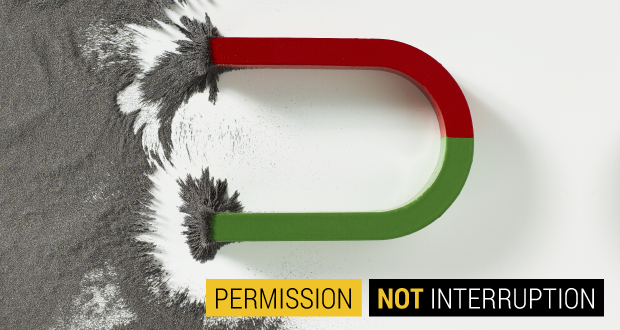 The dental industry has always been competitive, especially in areas with lots of residential growth. Targeting prospective patients early and consistently is key to acquiring new patients, but the traditional methods of marketing (buying ads, buying email lists, Pay-Per-Click, mail drops, radio) no longer work as well as they used to. Learn how your dental practice can market its services in a cost-effective manner and still gain an edge over your competitors.
Understanding Buyer Behaviour
The key to good marketing has always been to understand the behaviour of the consumer. You may have already noticed that your regular marketing strategies no longer bear substantial fruit. That's because consumers today don't just search for information only but also information finds them. They also aren't just searching for a product or service at the cheapest price; they want a rewarding experience and engagement with the companies they choose to do business with. This is especially relevant in the dental industry, where a bad experience or a poor review can cause a patient to avoid your practice and choose a competitor.
Today's connected consumers want information, but they want to find it on their terms and on their time. They don't want it thrust at them when they aren't ready to receive it. An overload of information simply turns consumers off; they just don't have the time or the attention span to spend more than a few seconds reacting to your marketing if they aren't actively seeking it.
However, when they do want your services, they'll come looking for you, and they'll likely use the internet to do it. You just need to be ready with a well-developed website that is search-engine optimised and plenty of inbound marketing strategies that help consumers find you first, before they find your competitors.
Inbound Marketing for Dental Practices
Strong inbound marketing can give you the necessary edge you need to get your presence in front of patients instead of your site being lost in a sea of search engine results and social media feeds.
Just having a website isn't enough anymore, no matter how well-constructed it may be. Inbound marketing acts like a magnet, drawing more potential patients to your website by focusing on creating educational content. When done right, it's highly cost effective, and it doesn't intrude upon or interrupt patient's time with hard-sell pitches or promtional offers.
Consider your own search habits as an example. If you're seeking the most credible marketing agency in UK, you will most likely turn to the web where a search will turn up results that link to marketing agency websites, as well as pages that list, describe and review the agency. Any result that doesn't lead directly to a specific agency home or contact website page can be considered inbound marketing (this blog you're reading is our inbound marketing tactic). These pages increase a company's internet visibility, improve search engine results and lead consumers to websites that inform their decisions.
Now consider your dental practice. A search for dental services in your city will return a large number of results. Where would your listing fall? With such common search keywords, it's difficult to compete with other local practices. But if your practice has pages that are listed answering your patients dental problems and questions (which they would search before looking for a dentist to go to ) as well as for location and reviews, your chances of being found and chosen improve.
How to Make Inbound Marketing Work for You
Simply blogging or posting more social media updates here and there isn't going to do it. Inbound marketing strategies take planning and a bit of research (data you have access to, you just have to document and formalise), understanding who your ideal patient is, what and how they inform themselves on dental solutions, in order to create findable content, content that people love which will lead patients to your site. Today's patient wants engagement and interaction with the companies they do business with, and inbound marketing provides that.
Permission, Not Interruption
With the change in buyer behaviour, as a result or as a consequence of the evolution of our digital lifestyles means a patient centric content strategy, focusing on their wants, problems and solutions, rather than telling them how great you and your team are, will win the day.
Today's patient should be treated as the hero of your dental practice story and content that educates and informs, builds trust as well as position you as the credible guide in this story.
Giving patients the chance to interact with you and find information on their own terms (by providing content that defines and solves their problems) is more effective than interrupting their daily activities with your untargeted ads and promotions. It also gives you the chance to showcase how your dental practice stands out from competitors. What is it that makes your practice the better choice for patients?
Where to Start with Dental Marketing
Want to change your dental markting to include more inbound marketing? Start with a Plan. Successful inbound marketing requires planning, think strategy before tactics. Try not to commission or post more content without considering:
What your goals are for content marketing
Who your Ideal patients actually are
What type of content will resonate with them the most